Lake Property Management
Let us manage your Lake rental property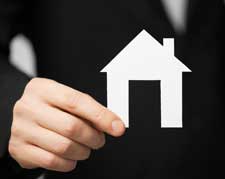 Our business is to provide our clients with management solutions that help their properties operate smoothly, increase in desirability and enhance investment value. That's why property owners throughout the area depend on us to help achieve their goals of property performance and profitability. Whether your properties are apartments, single family homes, duplexes, commercial developments, or office spaces for growing companies, our company ensures that your property is well managed to attract and retain tenants.
What we do as your Lake Property Manager
Quality Tenants: We perform an in-depth background check, rental history, and income verification on each applicant.
We can fill your property quickly: We'll advertise on multiple real estate websites. We utilize Multiple Listing Service (MLS) and other trusted professional marketing venues to ensure that we find you a quality tenant in a timely matter. Our rental market is booming at the moment. We can fill all of your properties very quickly.
Rent Collection: When the tenant's rent clears, we rush to get your money to you! We use PropertyWare to direct deposit your rents. Rent is due on the 1st, they have until the 5th. Depending on weekends and holidays, you will receive rent in your account between 5-7 days.
Fair pricing: We offer competitive management fees.
Professional financial reporting: Owners will receive monthly statements, 1099s, and an end of the year financial statement, as well as copies of any invoices paid out of your account. Our book-keeping department uses PropertyWare to help track rents, maintenance expenses, and even has the option to have a reserve for emergency maintenance.
Communication: We are always available to you, and work steadily to keep you informed. We provide tenants and owners with many ways to contact us at all times via office phone, fax, emergency after hours numbers, e-mail, text messaging, and social media.
Maintenance: You will be contacted soon after a work order has been submitted from the tenant. We will call you with quotes before any maintenance is performed, the only exception is in the event of an emergency and we are unable to reach you.
Inquire About Our Services
Owner FAQ's
What are your tenant criteria?
We do an extensive application check to ensure only the most qualified tenants are approved. We perform a background check, income verification, and rental history on each adult.
View All
Lake Area Information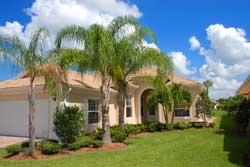 Lake County was created in 1887 from portions of Sumter County and Orange County. It was named for the number of lakes in the area, of which there are approximately 1,400 named.
During the Great Depression, citrus became the leading industry in Lake County.[citation needed] The influence of the Ku Klux Klan rose in the county.
In 1949 the Groveland Four, Ernest Thomas, Charles Greenlee, Samuel Shepherd and Walter Irvin, were wrongly convicted of rape. The convictions were eventually overturned by the U. S. Supreme Court in a case argued by NAACP special counsel Thurgood Marshall. However, Ernest Thomas had already been killed by a lynch mob. Samuel Shepard and Walter Irvin were shot by Lake County Sheriff Willis McCall while being transferred, in handcuffs, to the Lake County jail. The descendants of the Groveland Four petitioned Florida governor Rick Scott in 2012 for an apology from the State of Florida, citing new evidence from an FBI file on the case that no rape ever occurred. The 2012 book Devil in the Grove documents this episode.
American heavy metal guitarist Randy Rhoads was killed in a plane crash in Leesburg on Friday March 19, 1982. Rhoads had played in the then nascent Ozzy Osbourne solo band following his tenure in Quiet Riot.
On February 2, 2007, a series of early morning tornadoes killed 21 people in the area. Governor Charlie Crist declared a state of emergency. Source from Wikipedia
Areas We Serve