Citrus Property Management
Let us manage your Citrus rental property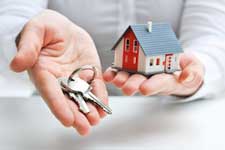 Our business is to provide our clients with management solutions that help their properties operate smoothly, increase in desirability and enhance investment value. That's why property owners throughout the area depend on us to help achieve their goals of property performance and profitability. Whether your properties are apartments, single family homes, duplexes, commercial developments, or office spaces for growing companies, our company ensures that your property is well managed to attract and retain tenants.
What we do as your Citrus Property Manager
Quality Tenants: We perform an in-depth background check, rental history, and income verification on each applicant.
We can fill your property quickly: We'll advertise on multiple real estate websites. We utilize Multiple Listing Service (MLS) and other trusted professional marketing venues to ensure that we find you a quality tenant in a timely matter. Our rental market is booming at the moment. We can fill all of your properties very quickly.
Rent Collection: When the tenant's rent clears, we rush to get your money to you! We use PropertyWare to direct deposit your rents. Rent is due on the 1st, they have until the 5th. Depending on weekends and holidays, you will receive rent in your account between 5-7 days.
Fair pricing: We offer competitive management fees.
Professional financial reporting: Owners will receive monthly statements, 1099s, and an end of the year financial statement, as well as copies of any invoices paid out of your account. Our book-keeping department uses PropertyWare to help track rents, maintenance expenses, and even has the option to have a reserve for emergency maintenance.
Communication: We are always available to you, and work steadily to keep you informed. We provide tenants and owners with many ways to contact us at all times via office phone, fax, emergency after hours numbers, e-mail, text messaging, and social media.
Maintenance: You will be contacted soon after a work order has been submitted from the tenant. We will call you with quotes before any maintenance is performed, the only exception is in the event of an emergency and we are unable to reach you.
Inquire About Our Services
Owner FAQ's
What are your tenant criteria?
We do an extensive application check to ensure only the most qualified tenants are approved. We perform a background check, income verification, and rental history on each adult.
View All
Citrus Area Information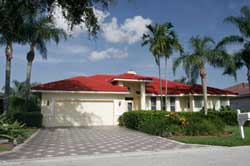 Citrus County was first occupied about 10,000 years ago and settled about 2,500 years ago by mound-building Native Americans that built the complex that now forms the Crystal River Archeological Site. The site was occupied for about 2,000 years. Why the complex was abandoned is currently unknown.
Citrus County was created in 1887. The Citrus County area was formerly part of a Hernando County. It was named for the county's citrus trees. Citrus production declined dramatically after the "Big Freeze" of 1894-1895. Today, citrus is grown on one large grove, Bellamy Grove. Additionally, some people do have trees on their personal property.
The original Citrus County seat was Mansfield, or Mannsfeld. The county seat was moved to Inverness. Source from Wikipedia
Areas We Serve